Kitesafari is one of the trips you just HAVE TO DO if you consider yourself a kitesurfer (or want to become one). The classic formula means a week on the boat, but what we offer you here is even 12 days on the yacht! Why is that? We don't want you to come back home exhausted – eventually you are on holidays, right? So we give you a chance to rest, recover, do yoga and make even better kite progress.
This trip is about intense training but relaxing as well. Surrounded by pure nature and quiet Red Sea we would invite you for kite lessons, PROGRESS Camp if you are an independent rider, yoga sessions, snorkeling, diving, Stand-Up Paddling, wakeboarding, chilling and chatting with a glass of wine or beer in the evening.
Kitesafari is a super comfortable journey. We stay on a yacht C-Avenue, which gives just the best quality and service possible. It has everything you need: 3 big docks where you can rest, spaceful and pretty cabins, delicious and variety food. With this boat we will discover uninhabited islands and best kite spots on the Red Sea! Honestly, you will not find such conditions nowhere else. 
Dates:
22.05-2.06.2022
4-15.09.2022
Price: starts from 1650€/per.
Accommodation
Wind conditions
Kite lessons
More activities
Plan of the trip
How to book
Equipment rental
Important info
Accommodation
Feel comfortable on 42-meters long yacht. C-Avenue has 4 decks. 2 on the top gives us a lot of space to relax outside but in the shade – there are sunbeds, sofas and bean bags. Main dock has a indoor living room with an AC, on the lower dock we will find a restaurant, which will serve 3 meals a day. In the front of the yacht is located an jacuzzi.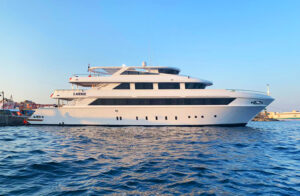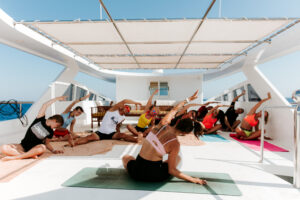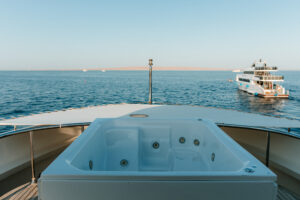 Cabins are very spaceful and have comfortable beds, big window, many lockers, manually controlled AC, bathroom with toilet and shower, beach and bath towels. What is important none of the cabins is located on the lower deck, what will make your experience and the view you have from your room even better.
You can choose between 3 types of rooms:
Standard – main deck, single beds: 1650€/per.

Suit – upper deck, single beds (can be connected into double bed): 1750€/per.

Master suit – upper deck, main and biggest cabin, double bed, panoramic window: 1850€/per.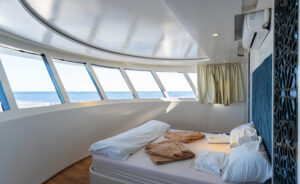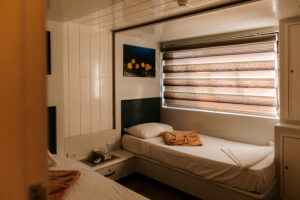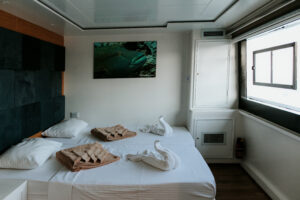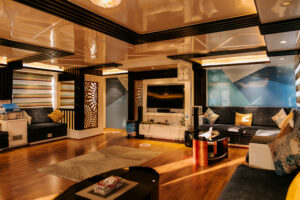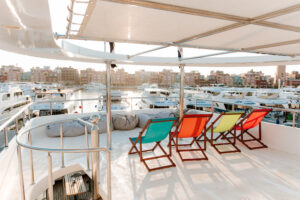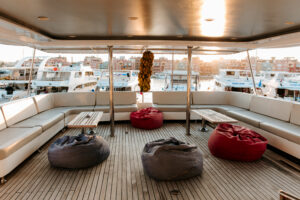 Wind conditions
Kite lessons
More activities
Plan of the trip
How to book
Equipment rental
Important info
Photograpfer on the boat!
Doesn't matter how good you are – you gonna have the best pictures ever! Our professional photographer will follow all of you for the whole week to catch some amazing schoots. The pictures are included in the price. 
12 days accommodation on the yacht C-Avenue,
3 meals per day (big buffet with meat, fish, sea food, veggies, few types of desserts and more), snacks during the day, soft drinks (water, juices, cola, tea, coffee and so on),
airport transfers,
2 rescue boats,
air compressors for pumping the kites,
help on the spot (set up, starting, landing, folding kites after session),
insurance which includes kitesurfing,
yoga sessions,
big package of pictures made by professional photographer,
National Park Fee (mandatory for every tourist),
water sports lycra,
WiFi on the boat,
our help and professional care every day.
flight tickets to Hurghada,
kite courses, progress camp and gear rental (if needed),
diving (optional),
tourist visa (25$ paid on the airport after arrival),
mandatory tips for the boat crew (80€/per.),
PCR or antigen test if needed (not necessary for vaccinated tourist now, regulations might change).
Phone/WhatsApp: +48 532-262-164
Phone/WhatsApp: +48 792-093-862